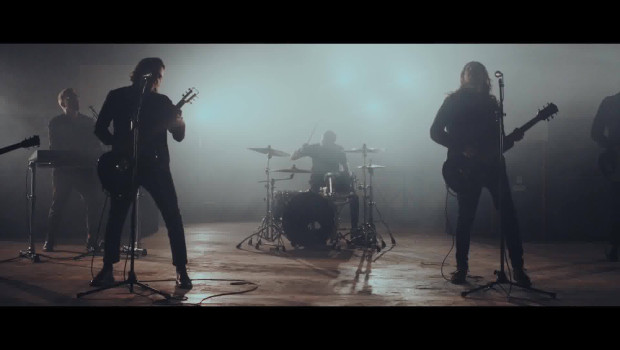 The Devil Wears Prada to play their classic albums live
The Devil Wears Prada has announced a pair of shows coming up next month. They'll be live streaming performances of their album With Roots Above And Branches Below and their Zombie and Space EPs in their entirety. Tickets and info can be found below.
It's allllll coming together. All work and no play makes… us.. play…. better? Songs? ……..What?https://t.co/CfaErMtLig

📸 @jxpardo pic.twitter.com/00y9qpuMbY

— Jeremy DePoyster (@jdepoyster) October 27, 2020
Last month, the band premiered a fittingly intense music video for their song "The Thread" off of their 2019 album The Act. You can see it now on the Solid State Records YouTube channel.
They're also one of the first bands to announce details for when they hope to get back out on the road. Their rescheduled tour dates will now take them across the U.S. from February 10th through March 20th, 2021 and previously purchased tickets will be honored. You can find more info right here.
(1/2)We're sure this isn't a surprise at this point – but we are excited to announce our new dates for the TPAS: 10 Year Anniversary tour! While we absolutely hate having to push this tour back even further, we are thankful that we'll still be able to make this tour happen with.. pic.twitter.com/i1jsyEzvkP

— We Came As Romans (@wecameasromans) July 8, 2020
---