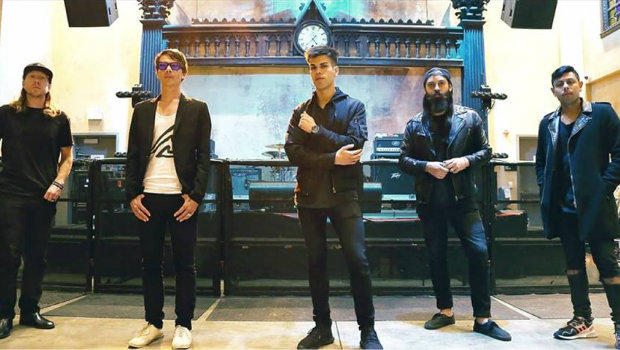 The Red Jumpsuit Apparatus covers Land Down Under
The Red Jumpsuit Apparatus has announced their plan for an ambitious covers project. They expect to release ten brand new tracks one at a time over the course of 2019, paying tribute to some of their favorite songs. They're kicking off the project with the release of their rendition of the 80s classic "Land Down Under" and you can hear it below and in the Battle Of The Buzz this week.
Over the next few months, the band also has several tour dates lined up including a stop at South By Southwest on March 13th and Inkcarceration Music And Tattoo Festival in Mansfield, Ohio July 12-14.
---