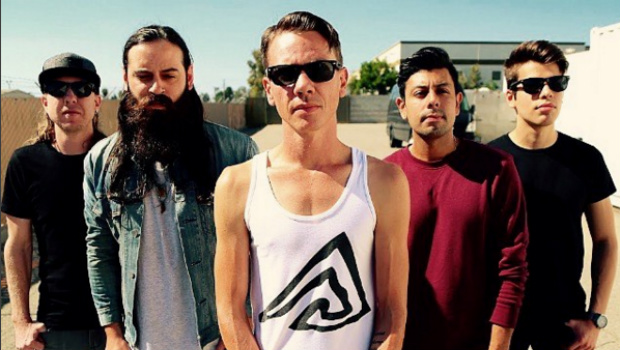 The Red Jumpsuit Apparatus hits the road
Plus 8-bit Andy Mineo, Anchor & Braille releases "Lower East Side," and TFK's new army…
---
The Red Jumpsuit Apparatus is hitting the road in 2016 to celebrate the ten year anniversary of their hit album Don't You Fake It. They've already announced a few dates in the southern U.S. including a show in Oklahoma City on April 24th. They're working on setting up more shows and we'll let you know when they're announced.
https://twitter.com/TSPR/status/692800678918402048
---
Andy Mineo just premiered an 8-bit style music video for his song "Now I Know." You can check out the old school video game action on the Reach Records website.
---
Anchor & Braille, which features Stephen Christian from Anberlin, has released another song from the album Songs For The Late Night Drive Home that comes out on Friday. The song is called "Lower East Side" and you can listen to it here.
---
Thousand Foot Krutch has set up an official fan club called the TFK Army that gives their fans early access to their concert tickets, exclusive contests and tons more. You can get in on it by signing up at TFKArmy.com.
---