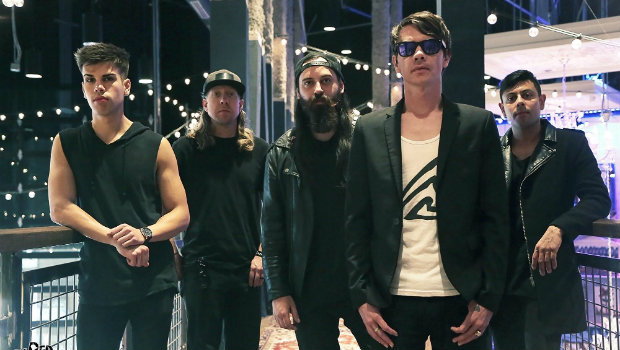 The Red Jumpsuit Apparatus plays Japan, Kosovo, Turkey, Italy
Plus Andy Hunter mini-documentary, Switchfoot's Bro-Am this weekend, and Beartooth joins Self Help Fest…
---
This weekend The Red Jumpsuit Apparatus is playing the Kadena Music Festival in Okinawa, Japan. They'll also be country hopping the next few weeks, playing shows at US Military bases in Kosovo, Turkey, and Italy as part of the Heat Wave summer tour series.
---
RadioU Fusion's Andy Hunter was recently featured on the This Is Me mini-documentary series on YouTube. The video is a fantastic origin story for one of Fusion EDM's most well-known producers. Andy is also heading out this weekend for a two-week trip to Zambia.
---
The 14th annual Switchfoot Bro-Am happens this weekend in San Diego, continuing its mission to support local charities with surfing and music. The RadioU Throwback legends also have a throwback bundle of their own: a shirt, signed print, and digital release commemorating twenty years since The Legend of Chin released.
---
Beartooth just announced that they'll be part of the Self Help Fest in Detroit on September 29th. They'll also be heading overseas this summer for a bunch of festivals in Austria and Germany, as well as stops in France, Netherlands, and the UK.
https://twitter.com/BEARTOOTHband/status/1012078116762673152
---