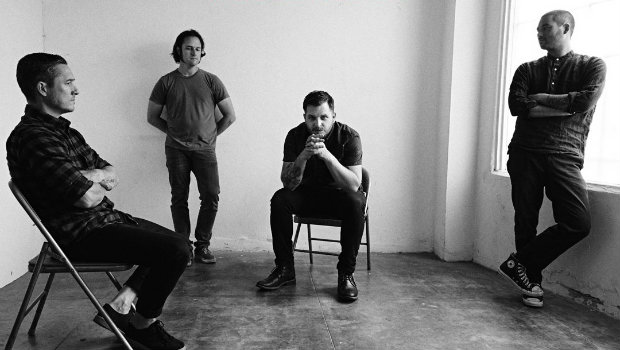 Thrice launches a remix contest
Thrice is running a remix contest for their song "Blood On Blood" where the winner will receive a merch bundle that includes vinyl from the band, tickets to a future show, and more. Submissions must be made by July 13th and you can find out more on their Twitter.
Put your musical remix talents to work on "Blood On Blood" for a chance to win a Thrice Merch Pack! Upload your remix to Soundcloud by July 13th and use the hashtag #ThriceRemix. The track with the most hearts will be the winner. Download the stems at https://t.co/5zPb6mPi9O pic.twitter.com/9MQkglKnrZ

— THRICE (@Thrice) June 18, 2020
Back in March, the band unveiled a music video for the song "Image Of The Invisible" from their 2005 album Vheissu. The visual is comprised of footage from their Vheissu 15 Year Anniversary Tour and you can see it on their YouTube channel.
Last month, frontman Dustin Kensrue joined Switchfoot's Jon Foreman for a #DistancingDuet where they covered the classic song "In Your Eyes." You can find it below.
---