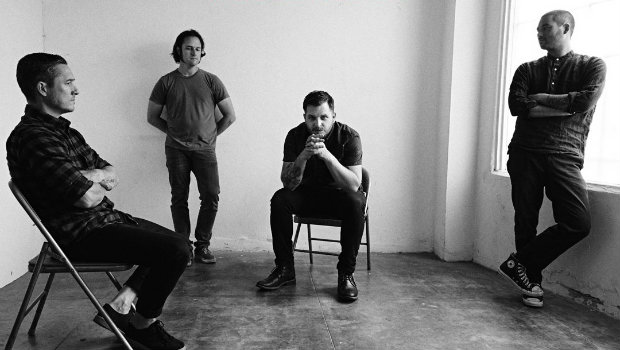 Thrice makes plans to celebrate Vheissu
Thrice has announced that their next American tour is happening in 2020 to celebrate the 15 year anniversary of their hit album Vheissu. They'll be playing the record in its entirety at shows across the U.S. from January 23rd through February 29th and you can get your tickets now on their website.
Incredibly excited to announce the Vheissu 15th Anniversary Tour! We'll be playing the album in its entirety 7 @mewithoutYou, @DrugChurch 7 @HOLY_FAWN will be joining us. Pre-sale tickets are available NOW at https://t.co/WKSlAxxMmU. General on sale is Friday at 12pm local time! pic.twitter.com/ticJaLs14U

— THRICE (@Thrice) September 17, 2019
Before they celebrate Vheissu's anniversary, they're celebrating the tenth anniversary of their album Beggars by playing the record in full at a special show in Anaheim, California on December 6th. They're also making the album available on special edition vinyl. You can find out more about the show and grab your vinyl below.
We released Beggars on this day 10 years ago. We've got a special 10 year anniversary vinyl coming out next week and we're playing a Beggars 10 year anniversary show at @HOBanaheim on December 6th! You can pre-order the vinyl from @amazon here: https://t.co/TD0ll74TlY pic.twitter.com/IVdrfKpAn6

— THRICE (@Thrice) August 9, 2019
---