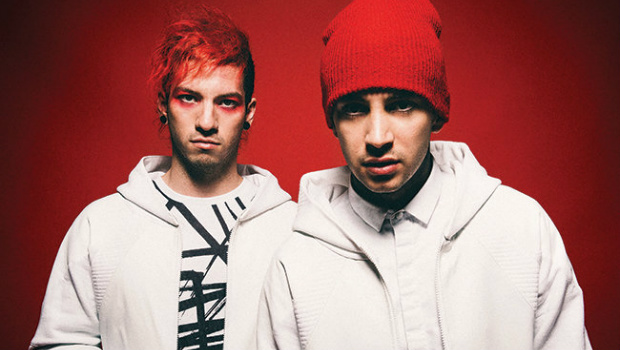 Twenty One Pilots officially in the record books
Plus Paper Route gives another preview, Relient K debuts music video, and Least Of These has a Kickstarter…
---
Twenty One Pilots is adding their name to the record books. This week they became just the third rock band in history to have two songs in the top five of the Billboard Hot 100 at the same time! "Heathens" and "Ride" are the songs at the top of the charts right now and you can pick them up through the U Music Store here at radiou.com.
---
Paper Route is giving us another preview of their new album Real Emotion that comes out on September 23rd. They just premiered a new song called "Balconies" and you can give it a listen on their Facebook page.
---
Relient K has debuted the first music video for a song from their latest album. The video for "Mountaintop" involves explosions, killer bats and other shenanigans and you can find it on their VEVO page.
---
Least Of These recently launched a Kickstarter to help them release a new music and get their touring van fixed up. They hope to release their new Wolves EP in January and you can find more details and get your pledge in now:
---