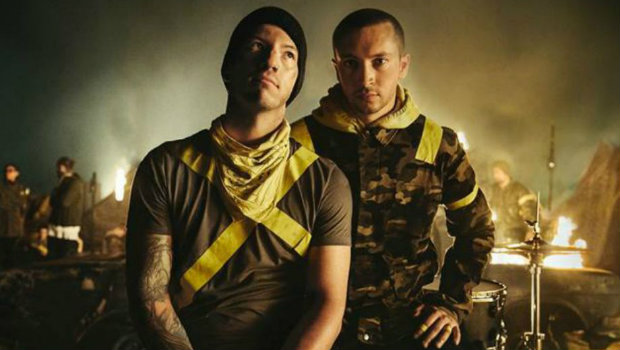 twenty one pilots premieres another new music video
Plus a new track from Fit For A King, Hearts Like Lions and LOYALS announce joint tour and Disciple booking fall dates…
---
twenty one pilots just premiered a music video for "Nico And The Niners", which is the second new track from their upcoming album Trench. The video is the second part of a three-part story and you can see it now on their YouTube channel.
---
Fit For A King has released another new track from their forthcoming album Dark Skies that's scheduled to be out on September 14th. The new song is called "Backbreaker" and you can hear it right here.
---
Hearts Like Lions and LOYALS just announced that they're joining up for a tour of the western U.S. this fall. They'll be playing shows together starting on September 20th and you can find out more on their Twitter.
Happy to announce we will be hitting the road this September with our BFF's in @loyalsband !
We haven't been to some of these cities in well over a year, so be sure to come out and tag a friend you're going to bring!#HEARTSLIKELOYALS pic.twitter.com/bVaNX4g73s

— Hearts Like Lions (@HeartsLikeLions) July 26, 2018
---
Disciple has also revealed plans for a tour this fall. They're currently booking dates and you can get more info on their Facebook page.
---