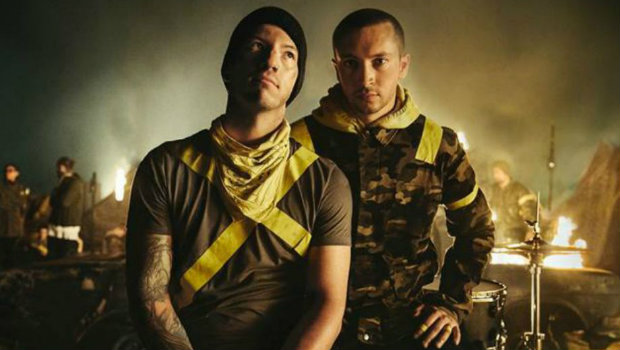 twenty one pilots show you what tour life is like
If you've ever wondered what it's like to live life on the road with twenty one pilots, now you can find out! The duo is releasing a series of videos that give a behind the scenes look at touring life as they traverse North America on the Bandito Tour.
Episode one is live now and follows the band as they prepare for the beginning of the tour in Pennsylvania.
You can subscribe to their YouTube channel to be notified every time a new episode is posted and of course you can catch the band in concert for yourself from now until they wrap things up in their hometown of Columbus, Ohio on June 30th of next year.
---