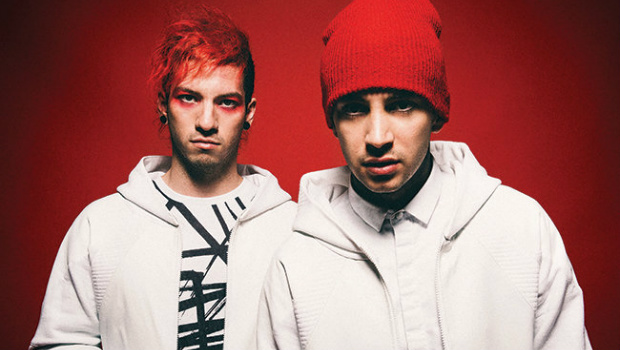 twenty one pilots to stream Blurryface Live concert
Plus Switchfoot's already planned your summer vacation, Sullivan's new Christmas song, and getting to know Knox Hamilton…
---
twenty one pilots is giving you the opportunity to experience them live in concert no matter where you are. They'll be streaming their Blurryface Live concert on Palladia on New Year's Day at 9 PM Eastern. You can find more info on their Facebook page.
---
You can start planning your summer vacation with Switchfoot. They just announced Switchfoot Summer Getaway packages for their annual Bro Am in July that include surf lessons with the band, a private studio tour and a spot at the release party for their new album. You can check out all the details at switchfootgetaway.com.
---
Just in time for the holidays, Sullivan has released a brand new original Christmas song called "Spirits". The song is available as part of the Spartan Records Christmas album.
---
If you want to get to know Knox Hamilton now you can. The band recently posted a video on their YouTube page where they let you know about how they chose their band name, the first time they heard their song on the radio and when we can expect new music from them.
---