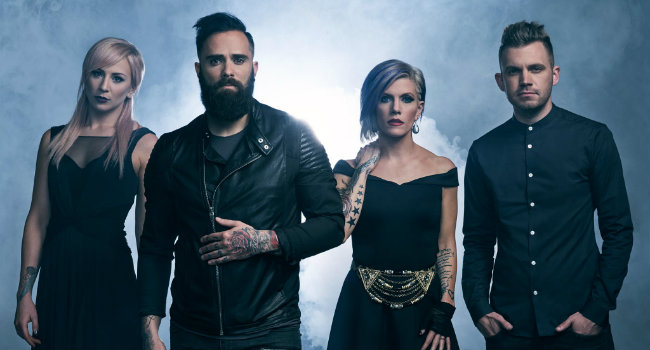 Wait almost over for Skillet's "Unleashed"
August Burns Red has new music… sort of. Plus Children 18:3 premieres a documentary, and Lecrae's TEDx Talk…
---
The wait is almost over for a new Skillet album! They've announced that they'll be releasing Unleashed on August 5th and you can pre-order it and download the new song "Feel Invincible" now.
---
If you want some new music right now, August Burns Red has some for you… kind of. They just released an instrumental edition of their GRAMMY nominated album Found In Far Away Places and you can pick it up now as well.
---
Children 18:3 has premiered their documentary Great Big World which chronicles the making of their recent album Come In. You can check it out now on their Facebook page.
---
Lecrae just posted a video where he explains the meaning behind some of the lyrics in his song "Freedom". He also recently did a TEDx Talk in Nashville where he discussed heroes and villains in hip-hop. You can check out both videos here.
---