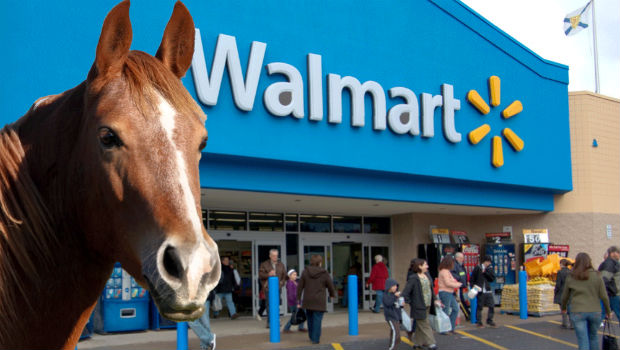 If you missed the show today, Obadiah was basically out of his mind from taking Allegra-D. It's the "d" that makes it magical. How magical? Ask Wikipedia. 
Walmart is NOT happy about Walmart.horse. What's not to like about a horse?
Ever wanted to deep fry Cadbury eggs? We've got a recipe!! 
Donald Miller recently released a book called Scary Close . We haven't read the book, but a post on his blog has caught our attention. Perfect attendance.  The idea of perfect attendance is a turn off at first… but READ THE POST! It's not what you think.
Jane Austen's characters took advantage of members of the lower class? Duh. Nikki still thinks Colin Firth is hot.
Finally, don't forget that our Spring Fundraiser is coming up THIS MONDAY! Get in early at IAMRADIOU.COM!