This is where you go to find out what's NEXT.
RadioU isn't just the same ten songs you hear everywhere else. The music we play is different. Deeper. The stuff THEY don't play — and with no ads or commercials. It's where music is going.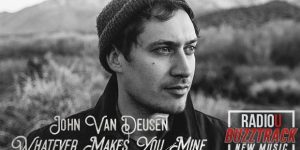 New to RadioU this week Listen, request or buy below: Washington based indie rocker John Van Deusen is making his debut on RadioU this week! His new single "Whatever Makes You Mine" has a 90s [...]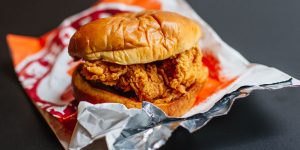 Hudson successfully did what few others have done: he bought a Popeye's Chicken Sandwich. Not just one. He bought 3 and shared them with The RIOT. Join us as we find out what all the [...]
Add YOUR requests for
this week's Most Wanted!
Listen for RadioU's Most Wanted on-air!
Fridays 6 & 9 PM et/pt
Sundays 11 AM & 11 PM et