This is where you go to find out what's NEXT.
RadioU isn't just the same ten songs you hear everywhere else. The music we play is different. Deeper. The stuff THEY don't play — and with no ads or commercials. It's where music is going.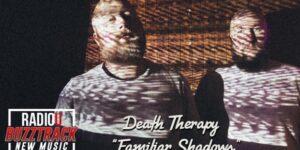 New to RadioU this week Listen, request, or buy below: Death Therapy's latest single is a hooky electro-metal anthem with a taste of early 2000s industrial rock thrown in for good measure. "Familiar Shadows" is the name [...]
Andrew Schwab from Project 86 joins us to tell us about the band's final Christmas song, their forthcoming album, and everything else they've got going on! [...]

Add YOUR requests for
this week's Most Wanted!
Listen for RadioU's Most Wanted on-air!
Fridays 6 & 9 PM et/pt
Sundays 11 AM & 11 PM et