This is where you go to find out what's NEXT.
RadioU isn't just the same ten songs you hear everywhere else. The music we play is different. Deeper. The stuff THEY don't play — and with no ads or commercials. It's where music is going.
New to RadioU this week Listen, request, or buy below: The latest from Lacey Sturm is an explosive and dramatic rock ballad that will simultaneously make you feel empowered and comforted. Check it out now [...]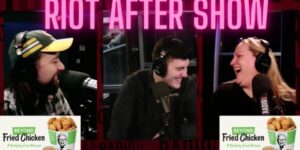 After lengthy tests that have hopefully produced wonderful results, KFC has finally nationally launched their Beyond Meat Chicken Nuggets. We're here to find out not only if this fake meat can satisfy our real cravings, [...]

Add YOUR requests for
this week's Most Wanted!
Listen for RadioU's Most Wanted on-air!
Fridays 6 & 9 PM et/pt
Sundays 11 AM & 11 PM et