This is where you go to find out what's NEXT.
RadioU isn't just the same ten songs you hear everywhere else. The music we play is different. Deeper. The stuff THEY don't play — and with no ads or commercials. It's where music is going.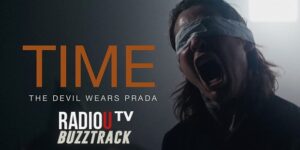 New to RadioU TV this week Watch, vote, or buy below: The Devil Wears Prada's expertly choreographed video for "Time" is menacing in all the right ways and you can see it now on RadioU [...]
If "Quality is their Recipe", then The RIOT has high expectations for Wendy's newly released breakfast food. [...]

Add YOUR requests for
this week's Most Wanted!
Listen for RadioU's Most Wanted on-air!
Fridays 6 & 9 PM et/pt
Sundays 11 AM & 11 PM et