This is where you go to find out what's NEXT.
RadioU isn't just the same ten songs you hear everywhere else. The music we play is different. Deeper. The stuff THEY don't play — and with no ads or commercials. It's where music is going.

New to RadioU this week Listen, request, or buy below: When two RadioU titans team up, they're twice as likely to make it on the playlist, as is the case this week as we welcome [...]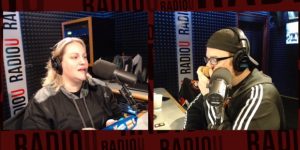 Did Nikki intentionally give Obadiah the coconut ones? What ones? We're talking about the new Oreo flavors featured in this food fight: Chocolate Marshmallow and Caramel Coconut. Which ones did we like and which ones [...]
Add YOUR requests for
this week's Most Wanted!
Listen for RadioU's Most Wanted on-air!
Fridays 6 & 9 PM et/pt
Sundays 11 AM & 11 PM et