This is where you go to find out what's NEXT.
RadioU isn't just the same ten songs you hear everywhere else. The music we play is different. Deeper. The stuff THEY don't play — and with no ads or commercials. It's where music is going.

New to RadioU this week Listen, request or buy below: My Epic's video for "Black Light" has been a fixture in the Most Wanted on RadioU TV so we figured it was time to bring [...]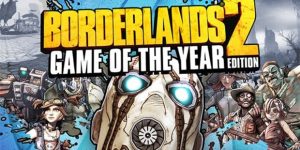 Yep… he's years behind… but before Obadiah snags Borderlands 3 for his birthday this weekend he's going back in time to try some Borderlands 2 to see if its even worth it. [...]
Add YOUR requests for
this week's Most Wanted!
Listen for RadioU's Most Wanted on-air!
Fridays 6 & 9 PM et/pt
Sundays 11 AM & 11 PM et