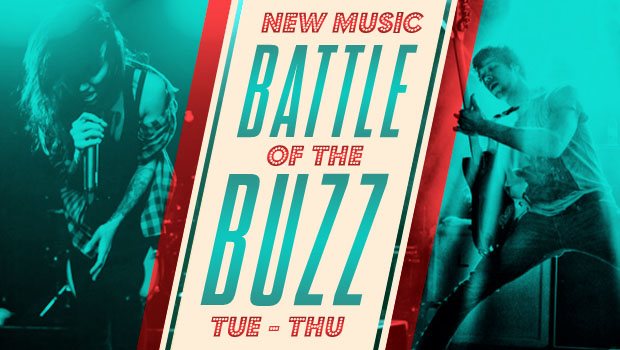 The winner is determined by YOUR vote!
Two new RadioU songs battle head-to-head every Tuesday, Wednesday, and Thursday at 6PM ET (3 PM PT).
Tuesday
---
Steven Malcolm
"The Second City"
Wednesday
---
Matthew Parker
"Good Memories"
Thursday
---
Die-Rek
"I'm So Potential"
---
CALL OR TEXT THE DJ
Calls may be recorded or aired live at any time unless you tell us not to.
Outside the U.S.: 614-839-8438
---
FACEBOOK
Let us know who you like by posting a comment!
---
TWEET
---