The
MUSIC




NO

commercials
The

MESSAGE
Listener loved.
Listener funded.
RadioU is FREE for everyone to listen, and
100% paid for by listeners

who donate.
RadioU is nonprofit and no commercials are allowed, so there's no corporate megamoney here –

YOU really are the "U"

in RadioU!
Thank you for reminding me that God still loves me. That God would want a relationship with me is astonishing. There was a while there, your laughter and positivity was the only source I had. I'll never forget the light you've shined in my high and low (and really low) times. Things are brighter now. Thank you and God bless you.

- Steven listens to RadioU 91.5 in Lompoc, California
    Contact Us 877-855-GIVE
RadioU · PO Box 1887 · Westerville, OH 43086

---

Your donation NOW will make a powerful difference…
---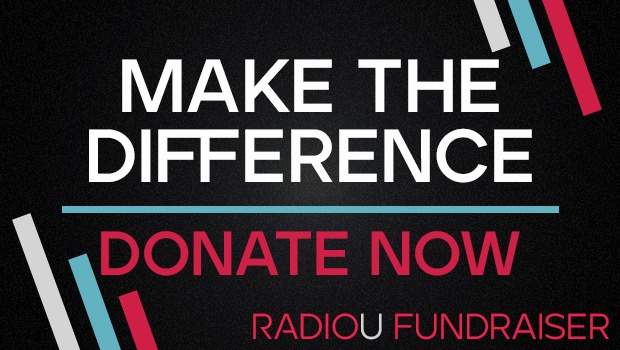 RadioU's music is

powerful

and changes people's lives when you donate now!
Your music

+

ZERO commercials

+

donations

=

RadioU
Your donation of just $20 a month powers a day of your local RadioU FM station or stream, and we'll say "thanks" by sending you our RadioU fall fundraiser tee!
Or, support RadioU by joining The RIOT Club and we'll send you the long sleeve, lightweight hoodie as our way to say "thanks!"
RadioU is 100% listener funded. Just like you, our bills come every month which means monthly donations help out the most – but what you give is
totally up to you!  
Check out the Impact tab below to see all the ways your donation reaches real people who depend on RadioU's music and message to give them hope every day!