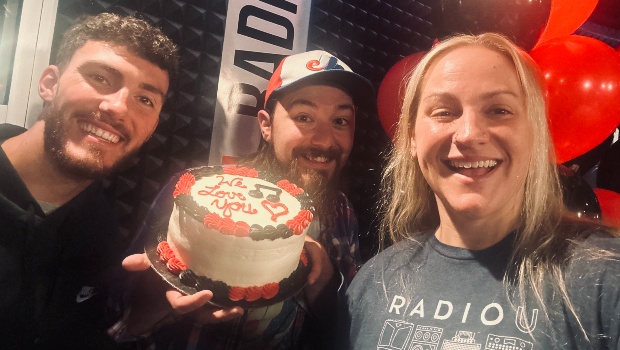 Nikki announces some changes to The RIOT…
Let me start by saying how much I love you all!
I've had the honor of being with each of you every morning for so many years on RadioU. You really are FAMILY to me ❤️
---
Here comes the tough part that I have been dreading to tell you. During this past year, I have been diagnosed with a very rare medical condition. In order to live a longer, healthier life, I need to make some changes – and those changes will affect my RIOT life. The doctors have been repeatedly telling me that I need to stop talking for hours every day, live in a better climate for my condition, and be closer to specialists. Sadly, this means that I must take a step back from my daily time with The RIOT. I will still continue my off-air work with RadioU, and I plan to come back to pop in on the show as often as I can!
I hope that you will continue to show Hudson and Isaia the love that you have shown me over these past many years. They are truly two of the greatest people, and they have been such a help and support to me. I could not have stayed on the show for as long as I have without them! Please continue to support RadioU as well. It really is LIFE to so many people – even including me.
Remember that although you won't be hearing me every day, I AM NOT LEAVING RADIOU! I am still here. If you ever need anything or simply want to say "hi," please email me at nikki[at]radiou.com or message me on social media @RadioUNikki ❤️
Love,
Nikki
Deuteronomy 31:6
"Be strong and courageous"
Nikki's final full morning on The RIOT was Friday, May 19, 2023.
---