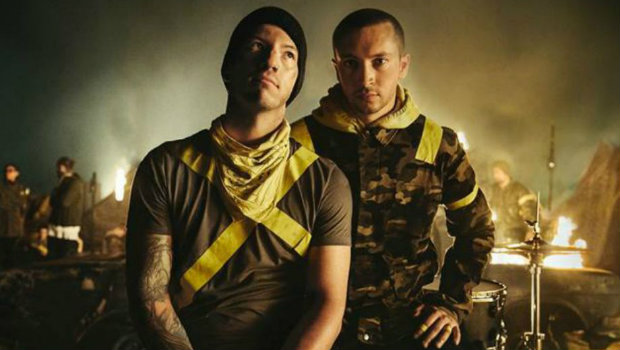 2018: A look back at the new music
2018 is coming to a close so what better time to take a look back at some of the new music that RadioU artists gave us this year.
---
Early this year, LOYALS released their self-titled debut full-length record and Family Force 5 became FF5 and put out their El Compadre EP.
---
This fall saw twenty one pilots make their return after a year of silence with the release of their album Trench in October. Silent Planet's When The End Began, Memphis May Fire's Broken, and VERIDIA's crowdfunded album The Beast You Feed all came out over the past few months as well.
---
We also got new albums and EPs from My Epic, LEDGER, Social Club Misfits, Thrice, Hidden Hospitals, Fit For A King, Crusoe, The Red Jumpsuit Apparatus, GAWVI, Knox Hamilton, Lecrae, Canon, and several others. Which were your favorites?
---
Remember that you can find music from all your favorite bands and support RadioU through the U Music Store at shop.radiou.com.
---